Lupton Street Music Studio and Creative Arts offers a variety of private and group lessons in piano, vocal, guitar, theory, creative arts and much more.  Our unique Performance Piano Program offers private lessons in combination with group classes to allow students the social connections in music.  Students have the opportunity to team up with other players to perform duets, trios and many more exciting ensembles !
Performance preparation, technique building, repertoire selection, sight reading, ear training, and theory, are all fundamentals of a well rounded music journey.  Your child will be exposed to many performance opportunities, including master classes, music festivals, fund raisers, recitals, examinations and community events.  Our students look forward to participating in these events.
Our teachers:
PIANO, VOCAL, PRESCHOOL MUSIC, THEORY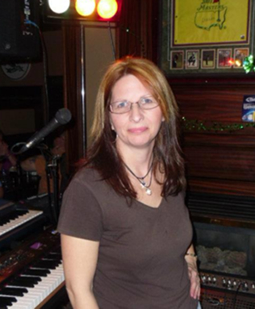 My name is Debi Lupton Gregan, owner and director of Lupton Street Music Studio and Creative Arts. Teaching music to students of every imaginable age, level and ability is serious business, and it's what I do for fun!  I began teaching around age 17 while working on my Grade 9 Royal Conservatory Exam.  In 1993, I moved to Jarvis and opened my home studio, where I have been teaching ever since.  In June 2017, we opened the commercial studio space in Main St. , where we offer all sorts of creative arts programs in addition to music.
I have been told I have an amazing gift in my teaching.  I absolutely LOVE to teach, and my students love their lessons here.  With more than 25 years of teaching experience, I bring creativity, motivation, inspiration, compassion, patience, kindness, and a true passion for teaching music to every single lesson.
A solid music education includes performance, festival and RCM examination preparation, technique building, repertoire selection, sight reading, ear training, and music theory, and a countless number of students have placed in the top of their classes at local music festivals and examinations with this training.  Even more important than that, is how much students love to participate in these events.
Students gain confidence not only in music and performance, but in other aspects of their daily lives.  Come join us at Lupton Street. Who will inspire, mentor and motivate YOUR child?
CREATIVE ARTS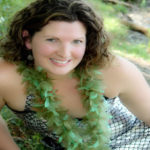 I'm Leah Fletcher – writer, singer, drama enthusiast, crafty and unique;  as well as a mom.  I live in Princeton, ON but was raised in Waterford, ON.   I have had many different jobs over the years but none that filled me with the enjoyment and thrill of just being creative! – in any form.  Singing, writing, acting, just being myself and encouraging children; especially mine to believe in your dreams and keep taking different paths until you get there.  I finally figured out what I want to be doing with my life – this is it!!
To write, create, dream and inspire others with my stories from my book Dreaming is Believing – my first published children's book of poetry.  They come from the heart and imagination;  where anything is possible!  My hope is that your children will come away from my workshops  or the summer camp with a better sense of  self-discovery, self-esteem and pride in all that they can do.
GUITAR, UKULELE, MANDALA MAKING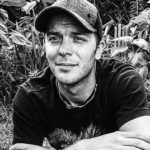 My name is Joey Besenyodi.  I have been a guitar player /  multi-instrumentalist for 16 years.  While growing up, I studied with local legend Paul Atkinson.  I have experience teaching guitar, and love all types of music.  I offer a gentle and understanding approach to meet the needs of every student, while sharing the joy of music with others who want to learn.