Play It Forward Tickets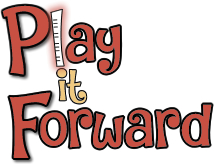 Our 3rd annual fundraising performance which takes place on Friday December 1, 2017, at 7:30 at Parkview Meadows in Townsend. The dining room at Parkview Meadows is a beautiful facility containing round dining tables which seat 4 – 6 people. Tickets can be purchased as follows:
Table of 6: $60 per table
Table of 4: $50 per table
Single tickets: $15 each
Spaces Available!