We offer piano, vocal, guitar, ukulele, preschool music, and creative arts programs to suit all ages, levels and abilities. Join our mailing list or our Facebook Group to receive studio news and program information. Payments will be accepted by cash, cheque or credit card in person, and paypal or etransfer online. Unless otherwise noted, tuition is payable in 1 full payment at time of registration, or 3 payments as follows: first installment due Aug 1 or at time of registration, then 2 installments on Nov 1 and Feb 1. An annual studio materials fee of $20 per student is added to the first installment, which covers costs for music book lending library, digital materials & memberships, printables, resources, etc.
Private Lessons: Piano (10 weeks)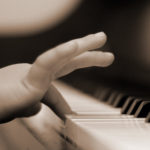 Private lessons are available to students who are ready for more serious and committed study, or where a suitable group class is not available.  We will study technique & exercises, classical repertoire & popular music, and music theory.  All ages and levels welcome.  A piano or good quality keyboard with foot pedals, plus daily at-home practice is required.
Students will attend a weekly private lesson of 30 minutes each.   Session of 10 lessons is $215.
Spaces Available!